Hehui Precision Machinery is a high-tech enterprise which integrates R&D, design, manufacture and sales of non-standard industrial automation. We provide value-exceeding service to every customer!
Main Product
Non-standard Customized Automation

Customized all kinds of Non-standard automation equipment.

Precision Machining Series

Providing single or massive machining service for all kinds of general equipment and non-standard automation equipment parts, jig, mold parts.

Mechanical Equipment Series

With advanced precision parts processing production equipment, testing equipment and a strong R&D team.
About us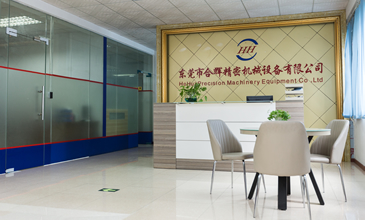 Dongguan Hehui Precision Machinery Equipment Co., Ltd. was founded in 2006, is a high-tech enterprise integrating R&D, Design, Manufacture, and Sales of non-standard industrial automation equipment and precision machinery parts, products involve Mechanical Equipment, Automation, Aviation, Communication, Automobile, Electronic, New Energy, Medical, Printing industry, etc. The company is located in Dongguan city, Guangdong province, with advantages of Zhujiang river delta golden corridor resources and technical support.
Profession: Profession comes from focus, Profession makes us special.
Focus: Customer's needs are our requirements, customer needs will always be Hehui's top priority.
Attention: No matter how big or trivial, Hehui is always in pursuit of providing satisfaction service to customers.
Hehui has a strong senior?R&D? team, excellent management team and professional manufacturing team, has been committed to the development of precision machinery and automation equipment, at the same time, with constant technical communication with peers from Domestic, Japan and the European and American, learning the advanced technology, and innovate, apply to the design and production, helps Hehui technology in line with the developed countries.
Copyright 2018 Dongguan Hehui Precision Machinery Equipment Co., Ltd. All Rights Reserved.
Tel:0769-23293961 Email:wenzhongchen@dghehui.com
Address:No. 1 Daxin Road, Dafen industrial area, Wanjiang District, Dongguan, Guangdong